Believe it or not, canine oral hygiene is as important as the human one. However, dogs, unlike humans, cannot maintain proper routines for their teeth. In this case, the pet owner has a crucial role. If an American Bully is part of your family, taking appropriate care of their teeth requires a special strategy. Remember that dental hygiene in dogs is not only about keeping their mouth clean but also about maintaining dental health and looking for early symptoms of dental diseases. 
Below, you will read about several steps to help you easily clean your American Bully's teeth.
Ensure You Have The Right Tools 
Three important tools are essential for the cleaning teeth process: dog-specific toothpaste, a toothbrush, and rubber gloves. When picking out the toothpaste for your Bully, you must ensure it is suitable for its breed. Many types and
brands
are on the market, so you will need to do more extensive research to see which one is suitable. Moreover, you should pick a toothbrush designed for dogs, but you can also use one intended for children with soft bristles. Lastly, do not forget the rubber gloves because they will protect your hands from toothpaste, drool, and your dog's teeth.
Incorporate Practical Techniques 
Using the right methods will ensure you maintain proper oral hygiene in your dog. Remember to always start with the outside of your Bully's teeth because that is the essential part. Also, do not forget about brushing the gums because this way, you can prevent gum disease. Ensure to spend 30 to 60 seconds brushing each side of your dog's mouth.
 
Start Brushing Your Dog's Teeth Early 
Similarly to children, American Bully puppies learn the best while they are still developing. So, starting to clean their teeth from an early age means getting them to adapt to the whole process more quickly. Once they adjust, you will easily clean their mouth – and you will not have to spend a lot of time. 
These three simple tips can help you teach and get your American Bully used to teeth cleaning. Don't forget that establishing an oral hygiene routine is of crucial importance for the overall well-being of your furry friend.
If you are ready for a puppy, do not hesitate to check out CapCity Bullys and get the best breed for you or your friend.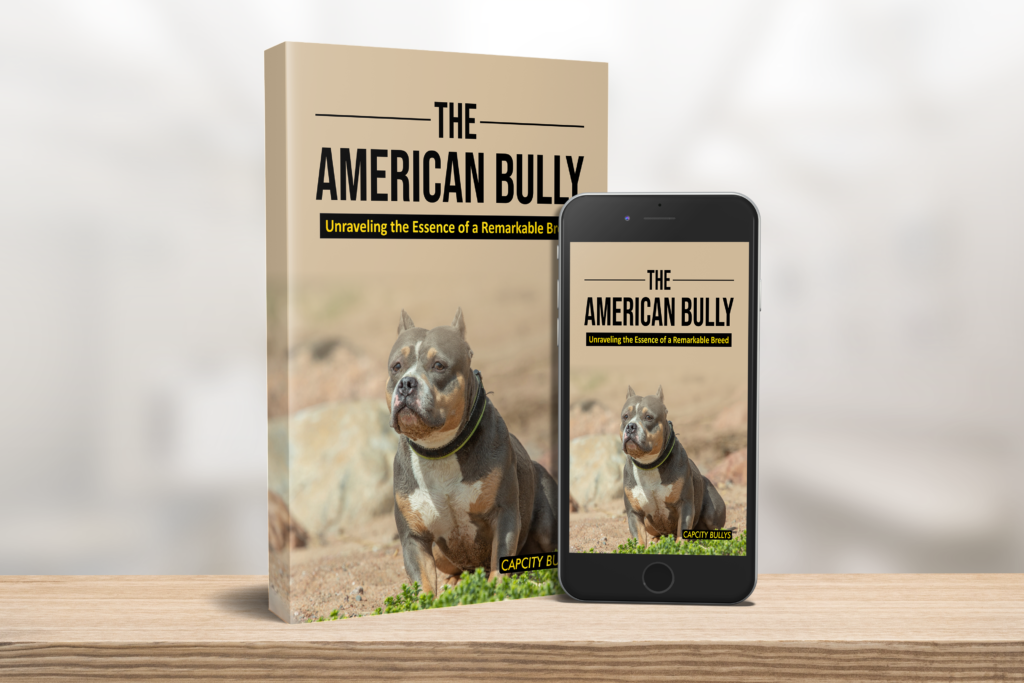 FREE! ebook
THE AMERICAN BULLY
Unraveling the Essence of a Remarkable Breed
FREE WORKSHIP!!!  TRAIN YOUR BULLY TO HAVE THE OBEDIENCE OF A SERVICE DOG ( Puppies & Adults ) by K9 TRAINING INSTITUTE
WE DID THE WORK! OUR RECOMENDED BULLY PRODUCTS CAN BE FOUND AT THE  BULLY MERCHANDISE STORE